Directory
About LongIslandKidsGuide.com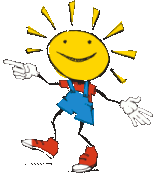 The Massapequas consist of a small collection of areas located on the south shore of Long Island in the Town of Oyster Bay. Conveniently located and easily accessible to or from a variety of other local towns such as Seaford, Wantagh, Amityville, and Bellmore as well as close enough for a quick trip in any direction to Farmindgale, the Babylons, Deer Park, Westbury, Levittown, Melville, Northport, Huntington, Mineola, Franklin Square, Manhasset and so many others, Massapequa is the home of ALL AMERICAN Hamburger Drive In. People from all over will travel for one (or 4!) of their burgers with fries and a shake, an awesome quick meal that can't be beat! But that's not all! The Massapequas and the surrounding towns have EVERYTHING you could be looking for! From amazing Mom and Pop stores to supercenters, Westfield Sunrise Mall as well as other larger scale strip malls and a quaint little town in the center of it all, families LOVE Massapequa! And if you like outlets, Tanger in Deer Park is only about 10 miles away! Rich history, lively residents and so much more, The Massapequas offer so much, with a cherry on top, just like its favorite old fashioned ice cream parlor, Krish's! But the best restaurants and eateries don't stop with just All American and Krisch's, we have so many amazing restaurants to satisfy any craving and any budget!
There is always something to do in The Massapequas, including the town's Distinguished Artists Concert Series and Music Under the Stars. Beauty and nature is all over Massapequa! Take a walk through the Massapequa Preserve or go for a swim in Tobay Beach! Get more active at Massapequa Bowl or United Skates! You'll find every sports team and instruction as well as a variety of Karate, Tae Kwon Do, Jiu-Jitsu, Kickboxing, and other martial arts locations in and around Massapequa! Within a few miles of The Massapequas you are sure to find all your favorite activities including tennis at Sporttime, golf courses, yoga, and so much more. Kids keep busy with the many indoor play spaces such as Bouncers and Slydos and Bounce U, Wood Kingdom, Laser Kingdom, Pole Position Speedway and Kzam in Farmingdale, SafTSwim and Le Play Cafe in Bellmore, Takapusha Museum in Seaford, Kidville in Wantagh, Once Upon a Treetop and Pump It Up in Plainview, Long Island's Laser Bounce in Levittown, and The Long Island Children's Museum and the Cradle of Aviation Museum is a hop, skip and jump away in Garden City. If you like rides, Adventureland is the place to be! Massapequa and the surrounding area has great nightlife for after the kids go to bed as well! Visit one of our many pubs, see a movie, catch a show at one of our neighboring town venues or comedy clubs or check out the nighttime events planned at our many local restaurants! Plus, if you want New York City, a quick ride on the LIRR will get you into Manhattan in no time!
Written by Jennifer Nevadomski
Massapequa Family